All that I know to help another person get to their weight loss GOAL!
This is going to be fun! Coming in August my friend has asked me to help him with his weight loss challenge. The difference here is that he knows I used HCG but he won't be using that route. BUT he knows that I help all of you with other tricks, tips and advice so this is what he has asked me to do. We work together as well so for the month of August I will be coming in early to work so we can record a vlog together. The first week he wants to do questions and answers. After that he will do what I recommend and weigh in with results. I have told him he should do the "fruit flush" to start so i will probably do that 3 day flush with him. It is always nice to support the effort to help lay down a good foundation. I REALLY like the idea because I not only will be helping him but anyone else that will be checking in to see how it's going and learn from the Q&A. It will also help me get back in the vlogging "saddle" so to speak. Stay tuned – FUN TIMES!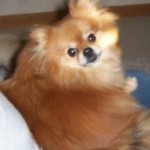 This Blog is all about helping others get healthy and get to their weight loss goal whether with HCG or not. Though as you know I am ecstatic about how HCG was able to change my life and is a dream come true. Because I am a person not a company I sometimes just speak from the heart about life's situations. Those of you who follow me on youtube and  facebook know that I love my dogs like no other. And on my youtube vlog I had explained that one of my pups JoyJoy was battling a heart condition. She lost that battle on July 18th. I want to thank every one of you who have given me love, support, and prayers during this time.
I will be back to vlogging and posting info on the blog to help you very soon .
I appreciate your patience during this difficult time.
Sweet little JoyJoy will always live on in my heart.