MCT (medium-chain triglycerides) = MCT OIL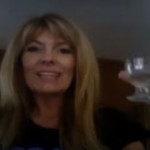 MCT (medium-chain triglycerides) is something I used religiously while on my HCG plan. It is a good fat and helps with digestion aka regularity. When you are on a food plan that might cause constipation the MCT can help keep things going. When I was using it at that time I also added apple cider vinegar and drank it like a shot. So I am back to doing that now. I know it is used in the bulletproof coffee but I'm not much of a coffee drinker. When I would get hunger pains it definitely calmed those down too. Like many things that are good for us we sometimes stray from them. I recently was reading an article and it helped me remember the benefits of MCT and realized I needed to get back to using it regularly. I was happy to find a brand with convenient travel packs. Trying to transport a bottle of MCT oil would be a hassle and if it broke or spilled just think of the mess. Since getting MCT back into my routine I think having the added GOOD fat in my system has helped in more ways than I expected. Put it this way not just putting lotion and oil on your skin but allowing the MCT to lubricate from within is a great idea.
Along with the benefits I am experiencing I am excited about the benefits I have read it has that are probably going on inside my body and I don't even realize it…Like heart health, the antioxidant benefits and I like the idea that it can help my metabolism. Remember I read an article recently so all this is fresh in my brain and I figure I should share with those who may not know.
Medium-chain fatty acids possible benefits:
• Maintain a healthy weight — since they both make you feel full
• Specifically reduce stored body fat and they can also raise your metabolic function
• Have more energy
• Think more clearly
• Experience better digestion/regularity
• Help balance hormone levels
• Improve your mood
• Fight bacterial infection and viruses
• Absorb fat-soluble nutrients from various foods