Pet Assure Helps Me Take Care of My Pets!
Anyone who has watched my loseit4ever vlogs on you tube know that I LOVE my Dogs!
Though my website is geared around weight loss, my HCG journey and health tips I want to share this with you so it can help you and your pets.
This isn't medical insurance for your pet that comes with exclusions like those plans do.
Pet Assure simply gives a discount on Vet visits, medicine, and even food items for your pet.
I REALLY appreciate when I take my dogs in for their vaccines I know that the Pet Assure discount will help lighten the vet bill blow.
It was super easy for me to find a good Vet that was part of the Pet Assure Network and getting the discount is instant and easy.
I LOVE helping people and I LOVE saving Money. So obviously I would LOVE to help YOU save money too.

Click here and check it out!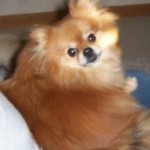 This Blog is all about helping others get healthy and get to their weight loss goal whether with HCG or not. Though as you know I am ecstatic about how HCG was able to change my life and is a dream come true. Because I am a person not a company I sometimes just speak from the heart about life's situations. Those of you who follow me on youtube and  facebook know that I love my dogs like no other. And on my youtube vlog I had explained that one of my pups JoyJoy was battling a heart condition. She lost that battle on July 18th. I want to thank every one of you who have given me love, support, and prayers during this time.
I will be back to vlogging and posting info on the blog to help you very soon .
I appreciate your patience during this difficult time.
Sweet little JoyJoy will always live on in my heart.