MCT (medium-chain triglycerides) = MCT OIL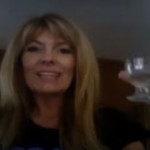 MCT (medium-chain triglycerides) is something I used religiously while on my HCG plan. It is a good fat and helps with digestion aka regularity. When you are on a food plan that might cause constipation the MCT can help keep things going. When I was using it at that time I also added apple cider vinegar and drank it like a shot. So I am back to doing that now. I know it is used in the bulletproof coffee but I'm not much of a coffee drinker. When I would get hunger pains it definitely calmed those down too. Like many things that are good for us we sometimes stray from them. I recently was reading an article and it helped me remember the benefits of MCT and realized I needed to get back to using it regularly. I was happy to find a brand with convenient travel packs. Trying to transport a bottle of MCT oil would be a hassle and if it broke or spilled just think of the mess. Since getting MCT back into my routine I think having the added GOOD fat in my system has helped in more ways than I expected. Put it this way not just putting lotion and oil on your skin but allowing the MCT to lubricate from within is a great idea.
Along with the benefits I am experiencing I am excited about the benefits I have read it has that are probably going on inside my body and I don't even realize it…Like heart health, the antioxidant benefits and I like the idea that it can help my metabolism. Remember I read an article recently so all this is fresh in my brain and I figure I should share with those who may not know.
Medium-chain fatty acids possible benefits:
• Maintain a healthy weight — since they both make you feel full
• Specifically reduce stored body fat and they can also raise your metabolic function
• Have more energy
• Think more clearly
• Experience better digestion/regularity
• Help balance hormone levels
• Improve your mood
• Fight bacterial infection and viruses
• Absorb fat-soluble nutrients from various foods
You Must Believe Before You Can Achieve!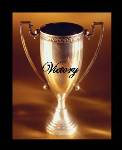 I Must have read that on a Motivational Poster in the past
but you know, it is so very TRUE!
And was one of this Gentleman's words to live by –
"Aaron Learman's Words to Live By"
Well here we are…how are you doing today???
Last month I set a Goal.
I decided I should make sure I made a post everyday starting in mid June .
Not that the info I have posted wasn't good, Shoot…. a lot of it got me thinking more about my on choices.
BUT at the same time had me feeling like I was 'brow beating" anyone that felt they could not follow such a strict do and do not list.
I certainly did not want anyone reading the post and then walk away feeling defeated.
I too look at the list and say "did I mess up? Should I have been more careful?  Can I even follow this list given my circumstances?"
This is what WE ALL have to take from the info, theory and facts we are given.
As long as we do all that we can do to be better today than we were yesterday THAT is progress!
I began my HCG journey January 17, 2010. I got well beyond my original goal by May 2010. I started out in the 180's and once I felt I had "arrived" was in the mid 120's.
I created good new Solid "set points" and enjoyed the new ME from May 2010 through all of 2011.
Here we are in 2012.
For me – LOTS of change and loss – no not weight loss…loved one loss etc..
What I lived and knew as the norm wasn't anymore.
You know what the experts say about stress and weight, certainly NOT a good a combo!
So here I am …I had all kinds of wonderful hopes for my up and coming Birthday, but you know what??? Our personal positive outcome is not based on one day or one choice.
It is a conscientious decision to make a difference, change for the better….NO MATTER WHAT!
That is where I am while I write this…Please take this as not just a "pep talk" for me but hopefully a true to REAL life  pep talk to anyone reading this!
I don't care what diet, food plan, habit you want to conquer is WE ALL need to understand – YOU simply can not give up!!!
You CAN Do IT – I don't care how many times you think you have failed.
Whatever the issues, life challenges, health challenges, or obstacles you think get between YOU and the GOAL you want to achieve are…YOU are the ONE that Can…and Will…WIN!!!!
YOU OWN YOUR DESTINY!!!!
Can I Exercise While I'm on HCG VLCD P2
I have been asked this question many times while helping people new to the HCG experience. My answer back is, "Is you body use to an exercise program already"?
I would guess that all of us in the past have decided to suddenly get serious about wanting a result and started a diet and exercise program that caused us to way over do it because we were sedentary before beginning. Example – we weren't even on a walking schedule let along running, weights exercise DVD's. You see where I am going with this. In today society office jobs, computer time at home once you are away for the office tends to put exercise at a minimum.
So if you have not exercised before starting HCG this is not the time shock your system.
The explanation Dr Simeon gave in "Pounds & Inches" was that quite simply the patients from America that flew over to Italy for his treatment were not use to walking to get around town. Their bodies were use to driving to get where they wanted to go. Now here they were in Italy and walking in town to see the sights and get where they want to go. The patients from Italy were already use to living that way. So what happened is the numbers on the scale would show slower releases for the patients that were now active when before they were not. Technically it isn't a bad thing. Physically it is always good to be active, you will have better circulation. It is always good to increase muscle especially as a person gets older. BUT mentally it can be a tough pill to swallow. We have all been there, you know muscle weighs more than fat, and you know you are releasing fat. You probably even see great shrink numbers when you measure. Even with ALL that we feel crushed when we hop on the scale and the release isn't what we had hoped. Our mind and emotions can really do a number on us.
This is what I did during my journey. Since I had not been exercising prior to starting HCG I took Dr Simeon's recommendation. Once I was in P3 I incorporate exercise so when I went back into a round my body would already be use to the activity.
I walked the treadmill and added light weights to help tone my arms. On one of my YouTube vlogs I was talking about what I was taking to help with loose skin.
http://www.loseit4ever.com/acv-and-msm-drink-shot-skin-tightening-benefits-and-more

Someone commented, "That isn't loose skin, you just have to use arm weights to build up your arm muscles". Low and behold I added the weights and did see improvement – YAY!
I was so glad that I took the advice instead of choosing to be offended the comment.
We all have so much to learn as long as we are willing to be receptive.
How To Maintain Your Weight After Dieting
Question – I'm in P4, but find I'm gain back slowly. I'm up 10 lbs in about 4 weeks. What should I do?


Answer –
OK – As I write bear in mind I am talking to myself as well.
Here are a few thinks you want to ask yourself. Did you tend to shy away from the scale for too many days? Did you keep a journal so if there was a food that didn't work out for you it would be easier to pinpoint what you would need to be more careful with?
Have there been stressful situations in your life that made it more difficult to make good food choices? Is 4 weeks been how long you have been on P4 or were you doing pretty good then this began to happen?
Re-reading your question it sounds like you were doing good and it has been the last 4 weeks that has caused issues. Try to think back on what could have changed from when you were holding steady with your new weight. Personally for me all was great then in Feb 2012 I was slammed with one situation after another that mentally triggered me to throw my hands up in the air so to speak. We all have "things" and set backs. It is how we dust ourselves off to move forward that defines us. You and I both can turn a situation around. Basically long story short depending on your answers to the questions I put out there. If you sum up that it is due to a few too many choices or habits slipping through the cracks as long as you identify them and adjust you will be back on track. If you feel getting stricter with yourself for a few days to regain mental strength and confidence in the power you have in your heart and soul you could choose to do the Mac nut fast or fruit flush or simply eat really clean – lean protein and low glycemic fruit and veggies.
You my dear worked too hard to get your heath, body and mind where you want it to be to let anything defeat you now!
Question of the Day
This is such a simple question but a very good one.


I based my choice on  what Dr Simeon explained. He mentioned in Pound & Inches that his American patients were not use to walking the way his Italian patients were. So I if they started doing more physical activity (walking distances) when normally they would be driving to get somewhere their releases would slow down or stop. So he didn't want those patient adding exercise that their bodies were not use to during P2.
Question: You look great!! Did you exercise while you were on HCG P2?
Answer: During my first rounds I didn't exercise. Once my body was use to an exercise routine I started during P3 then I was able to be on P2 and walk the treadmill and lift light arm weights and still had releases without a problem.
 HCG  – Planning for a Healthy 2012
Happy 2012 Everyone!
I am so excited for all of you who have had an amazing journey through 2011 and experienced the benefits of HCG.
Those of you gearing up for 2012 to be your year of transformation I am equally excited for you because I know what the future holds your you!
I want to include this article that I read because outside of HCG as a method there is a lot to say about keeping yourself accountable and really having a clear picture of where you want to be. It's not just about fitting in clothes you have your eye on or a number on the scale and measuring tape. Good health and being able to feel and move the way you want to is a wonderful GIFT!
Be Blessed and Prosperous with all that 2012 has to offer us!
Your Plan For A New YOU
By Kevin DiDonato MS, CSCS, CES
You know what I really love?  Lists!
They keep you organized, on track, and are a GREAT way to MEASURE success.
And with this year ending and new one beginning, what can YOU do to make your HEALTH and WELLNESS a top priority?
Start a NEW list.
One which will hold you ACCOUNTABLE for all of your health, weight, and wellness goals!
So here is a good way to get started.
Better grab your pen and paper, and get ready to plan your new year and a NEW YOU.
Step #1: Where Do You See Your Weight/Health In The Coming Year?

Have you started out every year the same?
You're gung-ho about eating right, going to the gym, and exercising for about three weeks, then you quit.
You stop seeing results and you say the heck with it!
The first step is to sit down and clarify what YOU want for next year.
Do you want to drop a dress size?
Do you want to fit into your skinny jeans again?
Whatever the goal, write it down.
Writing it down may keep you accountable
and hold you to accomplishing your goal
Step #2: Develop A Path To Your Goal.

Everyone needs a path or a plan.
A way to go from point A to point B!
What is your path?
Having small steps or goals may help you move
successfully from point A to point B
The goals are small, and you should have no trouble accomplishing them.
With each goal you accomplish, it may build your self-esteem and confidence.
Instead of your goal being a HUGE mountain to climb, you break it down into manageable steps that may make it easier to reach the TOP.
Step #3: Determine Where You Need To "Cut The Fat."

This one can apply to almost any area in your life.
It could be financial, personal or business, and your health.
You should look at your diet and determine where you can make changes.
Do you stop for a muffin?
Is there a better option?
So here is how to cut the fat!
Keep track of everything you eat in a food journal.
Keep track of it for a few days, a week, or even a month.
Write down everything!
Anything you eat, drink, or any supplements you take should be entered into your journal.
Determine how many calories you are eating each day and then determine where you need to make changes.
Or you need to ADD food to your diet.
This may help you keep track of when and what you eat
It may even surprise you.

Step #4: Now That You Have A Food Journal, The Next Step Is To Fix Your Problem-Eating Areas.

Now you need to determine where changes are needed.
You found you are lacking calories: Find a time for a snack or add fruit and vegetables to any meal.
You found you overeat: Find ways to spread your calorie intake throughout your day.
Whatever your problem areas are, now is the RIGHT time to develop a plan to fix them.
Step #5: Determine How To Fit More Exercise Into Your Day.
Are you a person who has a hard time fitting exercise in?
Or do you dread going to the gym and sweating?
I can't really help you with the sweating; it is just a natural process!
Increasing physical activity may be the BEST option
 for losing weight and improving overall health
Exercise may alter cholesterol levels, increase good hormones flowing throughout your brain, and you may BURN extra calories.
Now is the time to figure out what might be the best exercise for you, and go for it.
Remember: You need to develop the RIGHT plan for you.
Exercise in the morning or with a friend.
When there is a will, there is a way!
Step #6:Re-evaluate

This is the time to check your progress.
And this MUST be built into your plan.
This is where you take a good look at your goals, your success so far, and then determine where you need to change.
If it's working and you are happy, then just keep going.
If you are bored and not feeling challenged, then mix it up and make it more challenging.
By building re-evaluations into your plan, it allows you to honestly
look at your plan and change what isn't working
Set Yourself Up For Success
Developing a successful plan for yourself may lead you down the road to better health and wellness.
Your plan should have short- and long-term goals; and with every milestone, a reward for accomplishing your goal.
You may also need to change a few things.
Adding exercise and paying really close attention may help you accomplish your weight loss goals.
Possibly in a shorter time!
Whatever your goals are, you need to RE-EVALUATE and determine if your goals are still what you want or what you desire.
I Have Been asked this Question Quite a Bit . And since it is such a Good Question that Most Newbies Ask Much of the Time Here is My 2 cents Worth aka the "Colleen Theory" – LOL
Question –
First of all CONGRATULATIONS! =D I was just messaging you for a quick question I've been wanting to ask an HCG past user. Did you work out while you were taking hCG? If not, would you recommend it? and if So how much? THANK YOUUU! =D
My Answer –
I didn't workout during my early rounds. This is why, in pounds and inches Dr Simeon talks about how the American patients that went to Italy for the treatment would gain from doing activity their body wasn't use to . For example since they are use to driving a car to get around but in Italy there is more walking done than driving.
So I incorporated walking on the treadmill while on P3 so my body was use to the added activity by the time I was ready to do P2 again.
So here is my "Colleen Theory" . When you start HCG if you are already doing an exercise plan your body is use to I don't think you have to stop. But if you haven't been exercising prior to the protocol now is not the time to start P2 AND an exercise regime. The scale could end up causing too many head games as far as the releases (numbers on the scale) going down the way you want them to.
All that I know to help another person get to their weight loss GOAL!
This is going to be fun! Coming in August my friend has asked me to help him with his weight loss challenge. The difference here is that he knows I used HCG but he won't be using that route. BUT he knows that I help all of you with other tricks, tips and advice so this is what he has asked me to do. We work together as well so for the month of August I will be coming in early to work so we can record a vlog together. The first week he wants to do questions and answers. After that he will do what I recommend and weigh in with results. I have told him he should do the "fruit flush" to start so i will probably do that 3 day flush with him. It is always nice to support the effort to help lay down a good foundation. I REALLY like the idea because I not only will be helping him but anyone else that will be checking in to see how it's going and learn from the Q&A. It will also help me get back in the vlogging "saddle" so to speak. Stay tuned – FUN TIMES!

Break a Stall or boost your Releases with this SUPER simple trick!
12 oz of Ice Water every  60 to 90 minutes.
I had first heard this Thermogenisis trick in the early 90's and was reminded of it recently. I have already had some great comments back saying "yep it works"!
If your teeth are sensitive to cold try drinking with a straw to bypass the teeth 😉