Steak and Mug Cake
Steak and  Mug Cake Day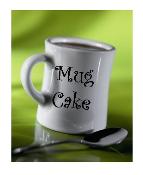 A trick I tried but didn't get a chance to do it till I was done with P2 was the Mug Cake and Steak Day.
Many hcger's have experimented with the later when on P2 and strangely enough experienced great releases even though it doesn't seem to make sense. One thing I have learned when doing these release tricks is you need to be very strict on protocol or clean eating on the following days or the release will be short lived.
The How to:
Lunch: 100 grams of sirloin
Dinner: 100 grams of sirloin + Mac Mug Cake (recipe below)
Don't forget to drink all of your water!
The recipe I preferred –

Mug Cake
1/2 oz Mac nuts ( ground)
1 tbsp coco powder
2 pkt stevia
3 tbsp heavy cream
1 tbsp coconut oil melted
And 1 egg
Mix it together and cook for about 60 sec.
Another Variation –
1/2 oz. of macadamia nuts (or 6 whole nuts), ground into a flour consistency
1/2 Tbl. dark cocoa
1/2 Tbl. cocoa
1-1/2 Tbl. xylitol
2 packets of Splenda for coffee, vanilla flavor (in the coffee aisle)(optional)
1 egg
3 Tbl. heavy cream
1 Tbl. coconut oil
1 capful of s/f flavored syrup, Davinci or Torani (optional)
Fat-free Reddy Whip (topping, optional)
In a coffee mug, combine ground mac nuts, cocoas, xylitol, and splenda. Add one egg and mix well with a fork. Add cream and syrup and stir. Last, add coconut oil. If it clumps, break it up with a fork.
Microwave on high for 90 seconds. Some people had to microwave up to 2 more minutes. Let cool for a few minutes.
Top with fat-free Reddy Whip or any whipped cream around 10 calories per serving.
4 Responses to Steak and Mug Cake