Healthy Protein Packed Greek Yogurt "Mayo"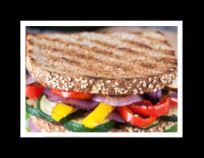 Two things I can't stand is a dry salad or a dry sandwich.
When it comes to condiments it is great when you can find a way to have a meal that is healthy and yummy!
This recipe has got you next sandwich covered…literally – LOL – Watch out Ezekiel bread you are not going to know what hit you
Greek Yogurt "Mayo" Recipe
Ingredients
1 cup plain Greek yogurt
1 tbsp. of fresh dill, chopped
1/4 cup cucumber, grated
1 small clove of garlic, finely chopped
Dash of salt (optional)
Directions
Combine all the ingredients in a bowl.
Now you've got a mayo substitute that is yummy while being SO much better for you and your weight GOAL!
Great for P3 & P4 meals

Overview
Of course you won't be using the entire cup on your sandwich so when you divide it up if a 6 oz. Fage container is 100 calories (zero fat) compare that to one Tablespoon of Mayo.
When researching for this post I noticed that Mayo brands and how they wished to list the nutritional facts differed greatly. They would list anywhere from 37 calories to 49 and on up to 90 per TB.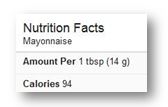 Mayo – 1 Tablespoon
I decided since all the calories in Mayo is also all fat I captured a picture which displayed the 90 cal.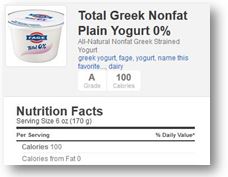 Fage Greek Yogurt – 6 oz.
Compare the mayo to the Greek yogurt nutritional value. I think you will agree it is worth trying the recipe and using it as a wonderful alternative. Plus you will be putting "good stuff" in your body for fuel.
This recipe was inspired by Biotrust and my desire to find ways to help people get to their goal and stay there FOREVER!
I really like the Biotrust protein powder. I was hesitant to try it since I liked the Jay Robb so well but once I did I was SOLD!
FAGE -Full Fat Greek Yogurt Results
This is what you do –
Eat 32oz of Fage Full Fat Greek Yogurt with 8oz of berries
Divided into four meals that you eat throughout the day.
For chocolate lovers instead of berries add in unsweetened chocolate and stevia… tastes just like chocolate mouse!
FAGE full fat yogurt days work and work well and they are very easy to do if you like yogurt.
A nice alternative to other correction days for the hot summer months
This type of yogurt is thicker than regular yogurt almost cheesecake like.
The average correction seems to be 2 to 3 lbs.
As I get more information I will add to this post