Buy HCG Online or By Phone & Pay with Your Credit Card
My Favorite Online HCG Resource ReliableRx​ Pharmacy Announces they Accept Credit Card Payments!
We are pleased to inform you that we are now accepting payments online through VISA.
You can now go online and make payment for your with VISA.
Alternatively, you can also call ReliableRx​ Pharmacy and make payment over phone with your VISA or Mastercard.
For any query you can call ReliableRx​ Pharmacy or send  an email at info@reliablerxpharmacy.com
Please let them know  loseit4ever.com referred you

You can call ReliableRx​ Pharmacy :
+1(213)291-0788
TollFree: +1(888)505-3609 between 9.00 AM to 5.00 PM as per PST.
BUY NOW
HCG Life Maintenance Q&A
OVERVIEW
A very sweet HCG You Tuber named Lisa…You Tube channel name – MightyMouse Lisa asked some "VET" HCG You Tube peeps to vlog about how they have maintained since their HCG weight loss journey.
I was honored to be asked to be one of the "VETS".
Here Are the questions she wanted us to cover –
1. How long have you been off HCG?
2. Have you maintained?
3. Do or did you have emotional eating issues?
4. What measures do you take to keep you from ever having to do to this protocol or any diet ever again?
5. What got you to the point where you knew you had a handle on your stabilization?
6. Any advice on how to stabilize and maintain for life?
Once I began the vlog I realized that one vlog could only be a simple "overview" and it would take several vlogs to be more detailed with each question.For now here is the overview and the individual vlogs on each question will be yet to come.
<
Maintaining After HCG Diet
 Still At Goal!
You can Do It Too!
I started my HCG Journey on January 17th, 2010. By May 2010 I was at goal.
It is now January 2013 and I have maintained my weight loss and enjoyed my new size since I hit my goal in 2010.
Of course like anyone at times there have been a bit of gain then loss but I never "outgrew" the clothes I was able to buy after I hit my goal in 2010. On any other diet plans, programs, experiences whatever you prefer to call it I would have had to put the "skinny clothes" to the back of the closet because I couldn't get them on or zip them up anymore.
I have had "tight" days but always able to wear my goal size.
This year I want to really dig in and be able to help more people lose and then maintain like I have. I encourage you to watch me on you tube. Ask me questions after you watch my vlogs. Please friend me, subscribe,like, and help me help you by asking questions I can answer on my vlogs. My new goal is to do a lot more vlogs this year so I can help a lot more people!
Below is my getting reacquainted vlog from you tube.

How Many Rounds Did You Do to Lose Your Weight?
Rounds..You Go On then Get off and Go Back On…Get it? 
Question:
How many rounds did you do to lose your weight? Was it fifty you lost?
You look beautiful and are such an inspiration – Thank you
Answer:
It is tough to count the rounds since I decided to do interruptions/cycles. Please see my post about that since I don't type fast and there was a lot to tell about it all.
For now, the best way I can explain my HCG duration is –
I started January 17, 2010 at 180 lbs. I had shot past my original weight goal I had set (135) near the end of May of the 2010, I was 128.
I went down even further by that July (in inches). Later on I lost more pounds too. Funny how events help jog the memory of what transpired. In May 2010 my husband and I decided to go to Las Vegas. There are outlet stores there so I decided to treat myself to some designer jeans.
Then in July we planned another Vegas trip for two reasons.
That year there were a bunch of HCGers that I was following on YouTube and they all decided it would be fun to meet. Since that was happening and my birthday is in July we went again. First I would like to point out; it was awesome to get to meet everyone in person. Any of you that watch Mamaclok on you tube I just have to say she along with some others who have moved on from vlogging immediately made me feel completely welcome.
Well since it was my birthday my husband suggested that we go to the outlets again so I could pick something out.
Any of you that have gotten to goal know getting to shop for your new size is a very exciting time!
So I went back to the same store for more jeans and low and behold I had gone down two full sized since May – Now that was a "Wow" moment , I even went down one more size after that.
Through the rest of 2010 and  2011 I hovered for the greater amount of the time at approx 125. I say "hovered"  because if I wasn't 125 I was either 123 or 127.
So to sum it up on my HCG Journey that will equate to approx.55lbs.
Before I knew about HCG I was over 200 lbs and had done a long fast so I lost some weight prior but it was creeping back up!
That was when my brother recommended that I should check out the HCG diet on You Tube.
He was concerned that I would keep trying to fast. So he said "On this other "thing" at least you will be eating healthy food, not a lot but it's better than nothing at all." Funny thing is he doesn't even remember telling me that but I am so thankful he did!
Because of the prior fasting when someone is talking to me I sometimes mess up and when they ask me how much I have lost.
I forget to separate my HCG loss from what I also lost from fasting. When I do these posts I try to be sure and look back on journals to make sure I am remembering my numbers correctly.
But I must say it is pretty darn cool that I have been living in the world of "Slender" since 2010. I have never had a track record like this with anything else!
I will elaborate about my recent experience tomorrow….stay tuned 😉
Top HCG Questions
A youtube viewer wrote and asked some great questions.
I thought it would be good to post the assortment of questions and my answers because this is just about the top most asked questions when someone is getting ready to start HCG.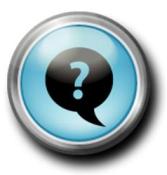 She wrote;
"I'm getting ready to begin my HCG journey. I'm so excited, yet at the same time I'm scared! Between your Loseit4ever channel, Mamaclok, and HCG  forums, I'm getting a lot of information, and becoming more assured that I'm doing the right thing for my health."
Great Q&A!
Q-Can I continue to take my blood pressure and water pill meds while on HCG?
MY ANSWER – If these are prescriptions your doctor has you on you should not go off of them unless the doctor tells you it is ok.
When on protocol you should be drinking a lot of water which will also help you with your releases (2 quart minimum). Once your body "gets" that you will be drinking more water your body won't try to be a "camel" and retain the water.
Q- I also take Melatonin
to help with sleep.
MY Answer — I think Melatonin
is good and fine while on HCG.
Q – And would you recommend a supplement for energy?
MY Answer — Many HCGers take B12. I take a lot of different supplements (Not diet pills) that also give my energy. Yerba Mate Tea
is also good. But what I want to be sure is understood is that when on proper HCG the abnormal fat stores are being burned. Too many people only look at the 500 cal consumption and worry they will be weak but you won't be. I wasn't weak, lightheaded, none of that during my rounds.
Q-What do you recommend is best to eat during load days? I see Mamaclok from youtube ate donuts, but are there recommended "gorge" foods?
My Answer — Since that vlog I think Karen would agree better "gorge" choices are good fats. One successful HCGer loves to eat a big bowl of guacamole. I make sure I eat foods that I think I will "miss" once I'm on protocol. Mexican food and even though it has sugar, ice cream which is also high fat so the fat will slow the absorption rate of the sugar into your system. Other HCGers like to eat fatty meats as well. I just learned that finishing out your last load day 3 hours prior to bedtime with ½ a brick of cream cheese and 15-30 macadamia nuts helps your system to kick into ketosis better.
Q-Is loose skin expected with hcg weight loss?
My Answer — The great thing about HCG is we release the fat quickly.  But then your skin needs to play "catch up". If I had it to do over again I would have taken the MSM
in mega doses as soon as I started HCG.
Q- I see where you were talking about the Apple Cider Vinegar
/ MSM
cocktail shot – at what phase is this advisable?
My Answer — I came up with the Apple Cider Vinegar
/ MSM
shot for P2ers.Even though I have done the Apple Cider Vinegar
/ MCT
during P2. Since MCT
is an oil I prefer a new P2er doesn't do that one until there a reason for going that direction. Or once they know their body is settled into the HCG dose and adding the MCT
oil won't throw off your releases.
I don't know why but it seems to me it is good to do your very first round as virgin on protocol as you possibly can. After the first round if you feel you want to try more "tricks" to see which ones work  for you go ahead but journal so you know what works and what you should avoid.
Q-I currently take Perfect Food Super Green Powder

mixed in water, because I don't eat enough veggies. I've never checked the caloric content, though I guess it should be low, and fat free. Would you recommend continuing with it?
My Answer — You would have to let me know the ingredients. If carbs or sugars aren't added it should be ok. But again even if it doesn't have those ingredients I wouldn't add it at first . Just do protocol and then add and journal the result. If you see that by adding  it you either stay steady with your releases or even better releases that you know you are good to go!
Q-Where did you purchase your hcg? (I plan on doing mine sublingually)
My Answer — I did injections but sub lingual also uses RX HCG so you can still purchase from where I did if you want.
I prefer Reliable Pharmacy(reasonable prices) is my favorite.
Click logo to order –

All Day Chemist (tried them because other hcgers mentioned them a lot)
and they are fine too. The way to pay with reliable was easier for me though.
How to Have a Successful Phase 3
Questions – I am so scared, I start Phase 3 tomorrow. I've done my 3 days without HCG. I've been reading and checking out different recipes for this phase.
How do I figure the amount of protein to eat? Someone said just double the amount that I've been eating. I want to make sure that I get the correct amount. I know I have to start slowly introducing foods. Is 1500 calories the minimum daily caloric intake or do I start by 1st week: 800, then go to 1000 on the 2nd week, then go to the full amount of calories 1400/1500? How much fruit do I eat per day?
My Answer:
The very first Phase 3 can be intimidating!
My first Phase 3 went very wrong because I got too caught up in wanting to try all the great recipes I saw people making on Phase 3.
On my very first day I added so many different foods that those on Phase 3 had been talking about. Open face tuna sandwich using Ezekiel bread with cheddar cheese, I baked a phase 3 friendly cookie recipe. It has been so long now since that time it is hard to remember what else I slammed my poor body with.
So what I found out the hard way about Phase 3 is this….Don't slam your system with everything at once even if it says it is P3 friendly.
Doubling the protein is fine, especially if your body type craves protein.
Just go very SLOW with adding back in the starches and sugars. I can not emphasis this enough. Journal as you add so you can pinpoint if there is a food that you are sensitive to at first. Go easy on everything you reintroduce and keep tabs on what you are adding and what activity you are doing..
Think Low Glycemic/Glycemic Index

when it comes to fruit (at first), I'd say 2 maybe 3 servings the first day and see how your body responded.
I admit I have never counted calories just what types of food I eat and my activity level. Then I figure out between the two what the outcome will be. As long as you go slow and stick with healthy choices you are on the right track.
And for now be cautious with anything bread or pasta like. Example – If it makes you feel full (bloated) or lethargic.
I say "for now" because I don't want you to think the foods I say to use caution with is a "never".
But I can't stress enough how slow introduction will help lock in your effort so you can keep the new you and enjoy what you choose to eat in the future.
If you feel better with counting calories – go for it. The plan you laid out looks like a pretty good one as long as you keep tabs on what you take in and how your body reacts so you can adjust accordingly
easy does it – That's my motto!
Do I Need a HCG Clinic?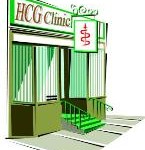 I have been asked many times,"Did you have a Doctor's Supervision"?
My Answer:
I did not go to a Clinic or Doctor. The clinics that are doing the protocol seem to be quite pricy and many people that have asked me questions in the past that have gone to clinics tell me the clinics also want to sell them anything from appetite suppressants to meal replacements and supplements. I had a friend that went to a clinic before she knew that I had done HCG.
Not only were they selling her the meal replacements but no one at the clinic had done the protocol themselves. The Doctor was overweight and when she would ask simple questions that anyone who had read the original manuscript would know answers to they were clueless. But of course they were more than happy to take her money.
I'm sure somewhere there has got to be a clinic that is above board. There is one in my town that another friend of mine helped create a testimonial video for. He said just listening to the patients stories made him a believer that the protocol really works. He said, "you could just see the happiness in the patients' faces. They were so happy to have their life back".
The only thing I don't "get" is I was told that the doctor is obese.
Actually I think I do know why. I can't tell you how many times people say they are serious and what to change but they really aren't ready yet. They don't want the food choices narrowed down even if hunger won't be a factor. Food is comfort for many people and they may want to keep that for now. It won't be until they are not comfortable in their situation.
I had another friend that even though she would tell her husband he was eating unhealthy. He stubbornly kept the food habit he enjoyed. It wasn't till he went to the emergency room and was diagnosed with almost a complete blockage to his heart that he considered changing his ways. He was basically FORCED to change; it was either that or DIE.
Now let's get back to what I did instead of going to a clinic;
My brother mentioned that maybe I should check out you tube for info on a diet his girlfriend had done.
I watched all kinds of vlogs that HCGers had posted and they were stressing the fact that you have to read pound & inches.
I ordered the HCG online and while I waited for it to arrive I read Dr Simeons' Pounds & Inches

manuscript over and over. Plus watched the vlogs and posted questions to the HCGers on youtube and other forums.
Please note that since there are some youtube videos that just want to capitalize on the "craze" use your discretion. Watch the people that have been around a long time like delmen and mamaclok and other people (there are a lot of great ones) that are on the protocol and going about their lives. I think the "staged" videos uploaded by companies are a turn off.
I ordered the rest of the supplies I would need as a kit. The kit was more than if I had gotten the items on my own but after I had the one kit I knew exactly what I would need for future rounds and then bought my supplies through Amazon etc.
Please note: If you have a medical condition that you are being treated for only you know based on your situation if you should pursue this option at all.
Understanding the Importance of  Set Points
Many questions I get are about stabilizing and maintaining.
What these questions boil down to is, "how do I not gain back the weight"?
Looking at my post HCG journey the "stumble" I regret was ignoring the scale for too many days at a time. I was fitting in my jeans fine so I got too lax. Once I faced the music because I did start to notice that my jeans were fitting tighter it wasn't that it was "too late" but I did make getting back on track more difficult for myself.
In a few of my blog posts I have mentioned that 2012 has had its share of life stresses.
During those times it is very easy to put discipline in the back seat and let emotions take the wheel. If I had simply mustard the courage to jump on the scale each morning my body could have settled right back into it's comfy set point HCG got me to with only a couple of minor tweaks to get back on course.
Bottom line –
I think Dr. Simeon definitely got it Right.
If I had kept myself in check my body would have stayed in its new set point without a struggle.
This is my theory so bear with me here…
You figure the body has set points you have to push past when reducing.
These are the weight set points our body had settled into in the past at some time or another in our lives.
That is usually why we Plateau. Our body gets to that weight and says, "Oh I remember this place". And for a bit thinks it is where it should be.
So once at goal and the body is settled into its new weight set point. It is pretty happy there. Especially when you have established that set point by doing the protocol using the phase 3 breaks between rounds to "lock in" the new set point. One, maybe two, ah heck even three little slips is no biggie as long as a person checks and sees the change on the scale and acts on that appropriately my making better choices to correct the "up flux".
And because the body wants to be in the new and "happy to be in" set point it will respond by getting back in check.
But if you don't know there has been an increase because you didn't check the "numbers" and only relied on how clothes were fitting the weight could push toward an old set point. If you get to or past an "old set point" it can potentially open up the flood gates and cause difficulty in controlling the gain.
Your body might think it is time to settle into an old set point that it had been at before that we don't want any part of.
When I goofed by not weighing daily I can tell that my body didn't like the excess AT ALL. The extra wasn't noticeably showing but I could feel it and it did not feel good.
If I would have caught myself in time the way Dr Simeon designed it I wouldn't be writing this post.
But Good news is this has been a very important lesson learned for me.
And because I experienced it first hand not only do I know how to avoid that mistake in the future but I can help you do the same!
HCG – Pounds & Inches Equals SUCCESS!!
 "Knowledge is Power"
                                              -Sir Francis Bacon
A lot of people are gearing up to get started and I can not emphasize enough how important it is to read the original manuscript pounds & Inches before you start your HCG Journey.Even if you decided to go to a clinic and assume the Dr. at the clinic is all you need –Au Contraire!
Before I ever took my first dose I had watched numerous you tube videos to find out what other HCGers were experiencing and read many forums etc.
BUT –THE MOST important was reading and re- reading the Pounds & Inches

manuscript.
Understanding Dr Simeons' research is vital to your success. Because it is so different than just a diet plan, knowing why it is different is a vital component.
Question:
I'm thinking of getting started with HCG diet and to reclaim my life. For the past couple of days, I have been trying to read up as much as possible on HCG. I have seen quite a few vlogs on YouTube. I have also gone through your blog and must say that you are an inspiration to many. Could you please help me with few basic ques – I was wondering how many rounds would be required for losing about 70 pounds? Also, how do I space out these multiple rounds? I am 30 yrs and desperate to lose weight. I have tried everything short of bariatric and have done many other things in an attempt to get rid of my extra pounds. But every time I have been disappointed. I want to give HCG an honest attempt. Thanks in advance for all your help.
Answer:
Have you read Pounds & Inches
?
I have a link to a free pdf copy on my blog. That is an absolute must before starting the protocol. Reading the manuscript will answer your questions about time between rounds, what kind of fat the protocol targets, and why it works so well. Once you get a foundation of the research and do your first round you will believe that success can be yours. Then after your first round you can decide if you will stay "POP" (perfect on Protocol) or use a variation. I did interruptions or what is also known as cycling. I chose this route because I am terrible about being patient with myself. So don't focus on that when you haven't even dipped your toe in the water with your first round yet.
I feel that doing your first round following the original plan is the only way to go if you truly want to succeed at this. I also want to add that I highly respect the HCGers that kept with the original proper phase 3 breaks.
To plan for rounds – I always ordered 3 vials at a time to save on shipping cost when I purchased HCG. I always did 40 day rounds and since I don't know if you want to do long or short rounds it is hard for me to say how many. But based on what you told me you have a lot going in your favor and I am excited for you! I thought I knew how much I wanted to lose and ended up losing far beyond my original goal and got where I never thought I could.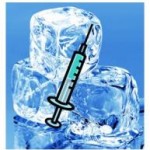 How to Store HCG Before and After Mixing

I Love when you ask questions instead of me only telling you what I did or know!
I think it helps everyone Ten fold when I am asked a question. 
You see the question and  answer which helps to put the information in perspective. 
QUESTION:
How to  Store Before and After Mixing      
I really, really appreciate your mixing instructions and they are so easy to follow. My only question is – with 5000 iu mixed for a 40 day round – do you fill the syringe daily as needed OR do you prefill 40 syringes and refrigerate? Am I correct in assuming that you only want to freeze it if you want it to last beyond the 40 days? I want to do it correctly and make sure that the last dose of hcg is as potent as the first dose.
What did you do?
Also, what is the best way to store the extra two vials of hcg until I need it for my second and third round? (I ordered 3 vials of 5000 iu from reliable).
ANSWER:
When doing a round I prefer to fill the syringe each day. The rest of the mixed HCG is stored in the mixing vial in the area of your refrigerator that will stay the most consistent in temperature. For Example; don't put it in the door of your fridge since the temp will change because of people opening and closing the door.
The other 2 vials that remain unmixed until you are ready for another round.
I prefer to store in the refrigerator (though not mandatory).
Freezing is done when you need to save a batch that has already been mixed.
Really your best bet is once you mix HCG for a round Stay Committed and use what you mixed till it is gone and you have successfully completed your round.
BUT is life throws you some crazy curve and you just have to postpone your round and don't want what you mixed wasted the alternative is to freeze your mixed HCG
Another thing to note when freezing already mixed HCG.
Someone in the HCG Community that truly cares about people getting great results on protocol went as far as testing HCG to figure out potency strength after freezing so a person could measure accordingly prior to freezing the loaded syringes.
Channel name Delmen on youtube is a wonderful resource for recipes, how to get increased releases and to help you get overall good solid understanding about the protocol and why it works so well. Along with why different elements of the plan are so vital to your success.
Here is the low down so you can store successfully;
Frozen/Thawed Trial
HCG can potentially lose close to 40% of its potency'
Pre-measure syringes to freeze, leave an air pocket for expansion and freezes needles pointing upward.
If you use 125 IU fresh, would want to load syringes to 200 IU before freezing. (200 – 40% = 120 IU)